Director's Message
Thank you for your interest in the Center for Vascular & Developmental Biology. The establishment of our center shows Feinberg Cardiovascular & Renal Research Institute and the broader medical school's investment in creating a comprehensive cardiovascular and developmental biology research enterprise here at Feinberg.
It is a unique and exciting time in our field of research. Advancements in stem cell biology and regenerative medicine have expanded the possibilities in treating disease, and many scientists of our center are exploring cellular repair to treat defective cells and organs. Our ability to elucidate the mechanisms of human cell development is the first crucial step on the path to novel regenerative treatments.
My goal is to make this center a dynamic and interactive research community for our members, to serve scientists around the world as a reference institution in the fields of developmental, vascular and stem cell biology, and to help our city to improve health in our local communities.
We appreciate your interest in our center. Please contact us for more information.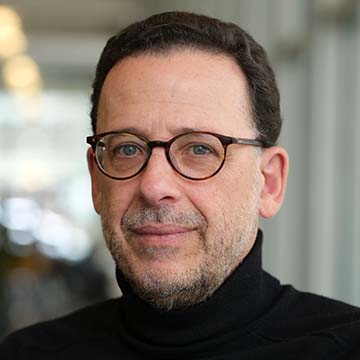 Guillermo Oliver, PhD
Director Center for Vascular and Developmental Biology
Professor in Medicine-Nephrology